WELCOME TO
Loving Life Today
Loving Life Today is a holistic wellness center that take a unique approach to mental health.
We treat stress, anxiety, depression, relationship issues, and more through a variety of therapy and counseling treatments, techniques, and providers.




WHAT TO EXPECT
Watch our welcome video.
Unique Treatments for Unique People
No two people are the same. Every one requires an approach to their wellness that is as unique as they are. That's why Loving Life provides a variety of wellness options.
Find support as you through a difficult time or simply get the skills to live a happier, healthier life.
Reconnect with your partner. Counseling can treat issues both big and small or enhance certain parts of your relationship.
Find immediate relief from moderate to severe depression with Ketamine Depression Treatment.
Overcome mental and emotional obstacles that negatively impact your mind, body, and lifestyle.
Use natural substances to relieve you of the psychical and mental stressors holding you back from living your best life.
We also offer art therapy, EMDR therapy, integrated energy therapy, and other  treatments that support healthly minds and hearts.
A Holistic Approach to Mental Health & Wellness
We believe to live a happy, healthy life, you must consider mind, body, and soul. Our process factors in all parts of a person and does not just treat symptoms. We discover and resolve root causes of issues that lead to:
Stress and anxiety
Depression
Interpersonal problems
Mood shifts
Trouble focusing and sleep
Other issues taking away from your happiness and health
Our treatments range from traditional to medical to alternative healing options so you can find what is BEST for YOU.
What Makes Loving Life Today Different?
You Deserve to Be Happy & Healthy
At Loving Life Today, it is our goal to offer resources that help create happier, healthier communities. We are committed to helping people find the tools and support they need to live their best, most fulfilling lives.
Take the first step to a happier, healthier life. Schedule your intake appointment with Loving Life Today.
If you have any questions, please call us at 813-609-6946 or visit our FAQ page for questions about insurance, intakes, and what to expect.
We look forward to helping you on your journey.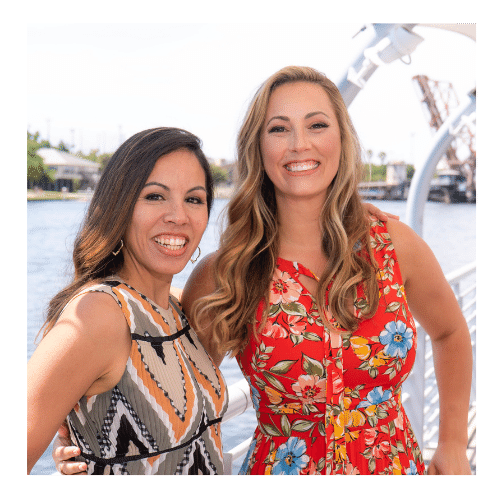 Loving Life Co-owners
Melanie Rosario &
Dr. Yvonka De Ridder
Learn More and Get $25 Off Therapy In Tampa & St. Petersburg
Now sure how therapy or counseling can help you? Learn more about how therapy can help you live a happier, healthier life -- and get $25 OFF your first session at Loving Life.