Have you ever been so stressed that you could feel your body physically tensing up? Physical therapy, yoga and massage can help relieve some of that tension, but what if you could release the tension from your body altogether by attacking the source of it?
That is the goal of Integrated Energy Therapy – to release pent up stress and trauma from your body's cells, which store negative energy the same way they store energy from food or exercise. The more you engage in negative thinking and negative feelings, the more negative energy becomes stored in your body's cells. Energy therapy effectively breaks that cycle, helping you to stop those negative tendencies.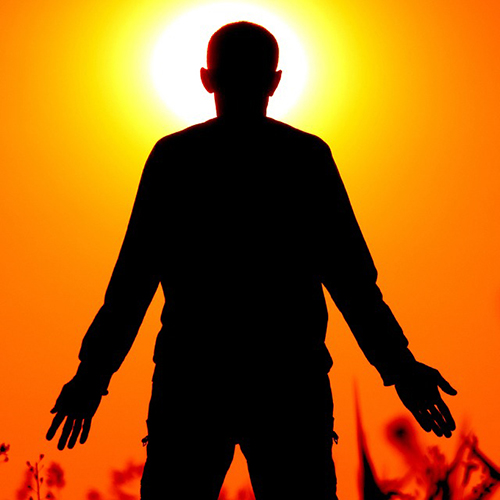 The (Negative) Law of Attraction
The Law of Attraction basically says that your thoughts will become your reality. If you expect a positive life you will find proof that life is positive, and if you expect life to be negative, you will find proof of that instead. When you are too focused on the trauma and drama of your past it's easy to expect that your whole life will be traumatic and dramatic. You might feel like that's just the way your life will always be.
But those feelings are largely the result of "blockages" in your body's flow of energy. Just as a lack of energy can make you feel tired, it can also make you feel grouchy, sad or angry. Releasing blockages caused by pent-up negativity frees your body's energy to move through you, improving your mood and your potential.
Healing the Body and Mind
People are much more than just their biology. We need much more than just medicine to help us feel healthy. We have a mind and feelings, and understanding how those things work together can drastically improve our day to day lives. A master of energy therapy can help you balance your body's needs on a level you might never have been aware of.
Perhaps most importantly – energy therapy doesn't require you to re-live or re-visit the trauma of your past. This can be especially important for victims of abuse or other, similarly traumatized individuals. For some, discussing those difficult topics just causes more distress, so trying another method to relieve that pain can be life-saving.
That mental pain can also translate to bodily distress. Sometimes we feel sluggish, exhausted and burned out. Other times we feel restless and overstimulated. Both of these extremes are frustrating and uncomfortable. Rather than suffering through them and accepting that "life is just hard that way" – why not try addressing the issue? Imagine the relief you would feel going through your day calm, content and energized.
Energy Therapy at Loving Life
It's a state of living that's more easily-achieved than you might think. With help from professionals like Dr. Cynthia Higgins, you can develop a new understanding of your body and your feelings, and begin living a more balanced life.
Call or email us today to learn more about energy therapy, and to schedule your first appointment. Life doesn't have to be a roller-coaster of exhaustion. Let us show you how to get off the ride.