Release Stress and Tension from Mind and Body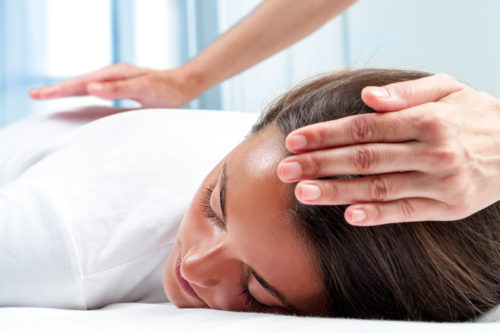 Have you ever been so stressed that you could feel your body physically tensing up? What if you could release the tension from your body altogether by attacking the source of it?
Through Integrated Energy Therapy, you can do just that.
You can release pent up stress and trauma from your body's cells, which store negative energy the same way they store energy from food or exercise. This releases that physical tension that causes your body to tighten up.
Just as a lack of energy can make you feel tired, "blockages" in your body's flow of energy can also make you feel grouchy, sad or angry. Through integrated energy therapy, we release the blockages caused by pent-up negativity and free your body's energy to move through you, improving your mood and your potential.
Most importantly – energy therapy doesn't require you to re-live or re-visit the trauma of your past in order to find relief. This can be especially important for victims of abuse or other, similarly traumatized individuals. For some, discussing those difficult topics just causes more distress, so trying another method to relieve that pain can be life-saving.
How to Get Started
All sessions are available by appointment only. Please schedule an intake appointment if you are a first time client. Unless otherwise noted, sessions are available on a Sliding Fee Schedule.
If you would like more information about pricing, success stories, or treatment, please call us for more information (813) 609-6946.