Coming out to family, friends or co-workers has never in history been an easy thing to do. But during this year's LGBT Pride Month, we are reminded how important it is to support every single person trying to live life comfortably and happily as their true self.
The horrifying events that took place at Orlando's PULSE nightclub last week shocked us all. And the best response we can possibly give is to show that we are not only not afraid, we are proud to be who are, no matter who hates us.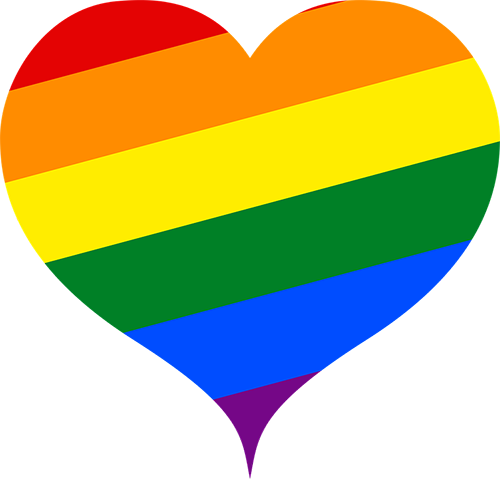 We can do this by giving ready, sincere support to all those who are coming out, or are already out as a member of the LGBT community – whether we are part of it ourselves or not.
Getting LGBT Help
If you have yet to come out to the people in your life, you might not know how to start. Here are some important reminders and suggestions – and of course, if you ever want to talk to someone on the phone or in person, call us here.
• Start with your closest loved ones – the people you trust most, and know will love you no matter what. They will be your support system as you begin to tell others you're less certain about.
• You're not alone – There's an entire community of people out there who have gone through the same struggle, and they want to help you. They want to see you live happily, and are happy to help you do it.
• Your bravery inspires others – when you have the courage to come out, others in your situation will see that they can do it too. Show them that they can.
Giving LGBT Help
If you're part of the LGBT community, or have friends, family or loved ones who are, your help is every bit as important in the coming out process. Seeking help can be scary, so we have to make sure it's offered, readily and openly to anyone we think might need it.
• Show Pride support – let people know what you stand for, be vocal and visible so that people who are struggling know they can talk to you safely and comfortably.
• Volunteer your time – Tampa has Balance Tampa Bay, and across the U.S. The Trevor Project has opportunities available for anyone to literally save lives in the LGBT community. You have no idea how great an impact small actions like answering a text message can have on someone else's life.
• Spread the word – information is key, not everyone knows where to find the resources they need. Even if you don't march or volunteer yourself, you can share links and phone numbers for support groups online.
Whether you are here in Florida, in other states, or other countries, we support your search for happiness. If you or a loved one is ever need of comfort, direction or safety, call us. We will help you find the help you need.
Remember that you are beautiful and you are worth it.
Happy Pride Month.