Loving Life Today Promotions
View this month's promotions at Loving Life Today.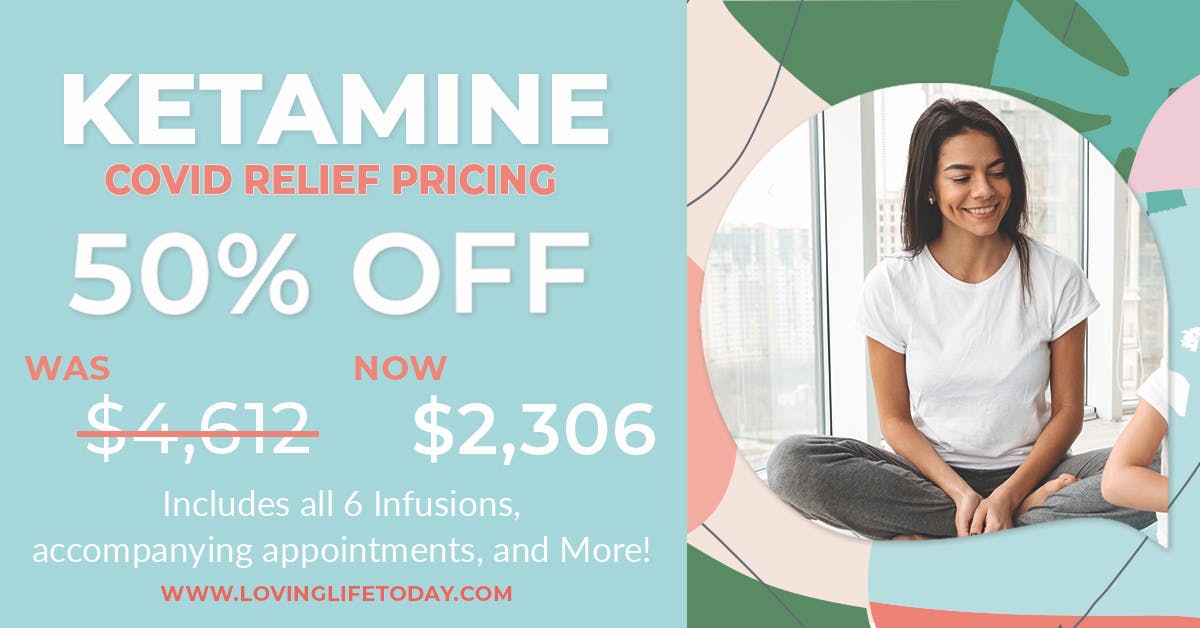 Loving Life Today is NOW offering 50% OFF Ketamine with our Covid Relief Pricing (Promo Ends January 31st, 2021)!
The surgery anesthetic Ketamine has been discovered to help greatly in the treatment of depression (especially treatment-resistant depression), bipolar disorder, and suicidal tendencies. Loving Life Today is proud to offer Ketamine as a powerful depression treatment.
Learn more about Ketamine Depression Treatment.
To redeem, click to schedule your Ketamine Intake or call 813-609-6946.
Never Miss a Monthly Promotion
Sign up to be the first to know about monthly Loving Life Promotions.