"What you think you become, what you feel you attract. what you imagine you create." — Buddah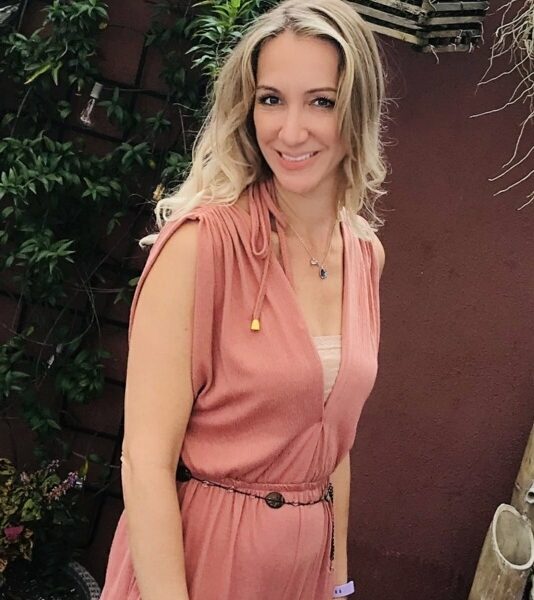 Aileen Lisch Pena has dedicated her life and her professional career being of service to others. For the last 18 years, she has been guiding young professionals to overcome insecurities to reach their potential both inside and outside the.
Through her journeys, she discovered the importance of living in harmony with a balanced lifestyle and is passionate about helping others achieve the same optimal health goals and overall happiness.
Aileen believes, "Life is like riding a bicycle. To keep balance, one must keep moving." In her role as a Health Coach, she helps guide people to connect with their body and turn healthy habits into behaviors that last.
Aileen teacher her clients how to become the "scientist" of their own body. You will discover and uncover what to eat for your unique body type and how to identify and overcome roadblocks that are keeping you from living your best life.
Her ultimate goal is to help you set up the conditions for inevitable success by providing the right system, the right support and the right accountability needed to achieve a total Body Transformation.
When Aileen isn't helping people reach a more balanced life, she enjoys outdoor fitness — especially running. She has participated in a variety of virtual and Disney Runs and inspired many to join her in her running adventures.
Specialized Programs
Body Transformation Discovery
Body Transformation Breakthrough: Weight Loss program supported by leading expert JJ Virgin – Celebrity nutrition and fitness expert.
Community Reset Cleanse
Certifications
Certified Health and Life Coach, Health Coach Institute
The Science of Wellbeing, Yale University Online
Education
MBA Masters in Business Administration
BS in Hotel, Restaurant, Travel Administration
Continuing Education
Coach Mastery, currently enrolled, Health Coach Institute
Intro to Food and Health, Stanford University Online