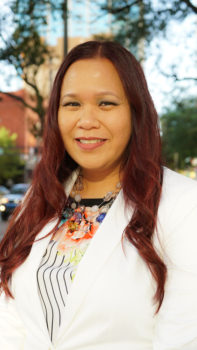 Angela has experience working with adolescents and adults in various settings including residential treatment, individual, couples, and group therapies. She brings many years of experience working with children and adolescents in the school system, summer camps, and volunteer work to her therapy style.
Angela is passionate about brain health and sharing Dr. Daniel Amen's research with her clients empowering them with the knowledge and hope for healing. It merges her love for science and research with teaching the tools for her clients to build motivation for change.
Angela uses a combination of traditional therapeutic techniques with research from Dr. Daniel Amen's extensive work in the neuroscience field. Her primary focus is to empower her clients through education for promoting brain functionality. Through the practice of holistic treatment, she believes the brain is the organ at work that needs to be considered in all aspects of mental health.
It is also important to use the Amen Clinics approach to consider all elements (biological, psychological, social, and spiritual) when addressing concerns for treatment. Angela uses EMDR to address the emotional trauma which, for many people, leads to be feelings of anxiety, depression, unresolved grief, emotional eating, and weight management issues. Traumas addressed include physical, sexual, verbal abuse/neglect, PTSD, medical related traumas, loss of significant relationships, and domestic violence.
She is also a Prepare/Enrich facilitator who offers customized relationship assessments and skill-building tools promoting healthy relationships for engaged or married couples.
Specialized Area
Certified Amen Clinics Brain Health Coach

Certified Prepare/Enrich Facilitator

Levels 1 & 2 Trained EMDR Therapist
Modalities Used
Education
M.S. Mental Health Counseling, Nova Southeastern University

B.S. Community Health Science, New Jersey City University