"If you have a garden and a library, you have everything you need." — Cicero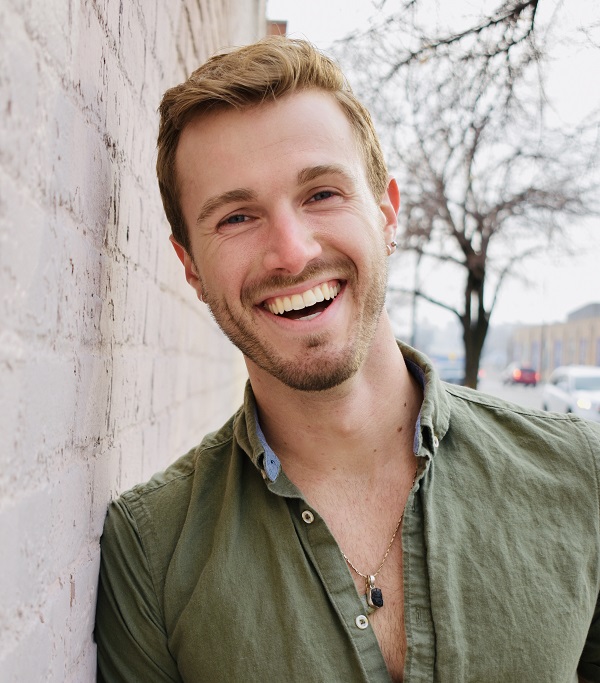 Christopher Peterson approaches life with an open heart and mind. He is a free spirit who finds joy in listening and building real relationships with his clients.
Chris approaches lifestyle and diet in a mindful fashion. He recognizes that everything is connected and provides exercises and techniques that assist clients with physical, mental, emotional, and spiritual wellness.
His mindset is that what works for one does not work for all, so he assists clients in designing a lifestyle and dietary approach that is unique to them and their needs.
Chris found his way to his work after experiencing his own health crisis when he was diagnosed with autoimmune disease, anxiety, and depression. After feeling washed out and too tired to do much more than the bare minimum, he realized that it all comes back to changing our lifestyle and diet to shift how our genes express and assist the body with its natural process of healing.
After overcoming his health conditions, he decided to switch his area of study from western medicine to nutrition and holistic practices.
With a focus in gut health, he has found great success in going back to the basics with clients and assisting them in building a strong foundation for their unique lifestyle. By taking small sustainable steps, his clients are empowered with confidence and knowledge to take on their health in new and exciting ways. He loves being able to build a safe and loving environment where his clients can be vulnerable and honest with themselves to work through behaviors with lifestyle and diet.
In his free time, Chris loves to play guitar and sing and do practically anything outdoors — especially hiking and trail running with his dog, Russell. He also enjoys experimenting with new recipes in the kitchen, reading, rock climbing, and spending time with friends and family.
Specialized Areas
One-on-One Nutrition & Health Coaching Program
Gut Reset Program
Experience & Education 
Holistic Health Coaching
Certified Integrative Nutrition Health Coach
Associates in Science