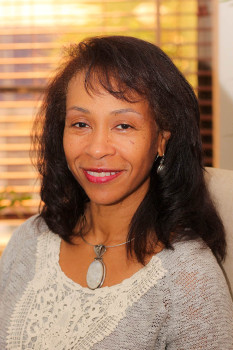 Dr. Cynthia Higgins is a woman of diverse skills, possessing a Medical Doctorate from the USF College of Medicine, a BS in Molecular Biology from Princeton, and a Master Level Instructor Certification in Integrated Energy Therapy.
She believes that modern times have become so medicine-focused that we have forgotten that our consciousness also affects our health and well-being. That is why she supplements her medical training with healing practices that focus on internal belief patterns.
"We can often manifest the very things that we don't want (illness, impaired relationships or general failure to thrive)," Dr. Higgins says, "based on the fact that we are all energetic beings, or more specifically, cellular magnetic attractors." She stresses that our belief patterns and expectations can cause us to get stuck in a continual rut, which can best be resolved by clearing those patterns and expectations away.
In her personal life Dr. Higgins likes to keep physically fit through exercise and spending time outdoors. She has also created her own line of aromatherapy products, which are designed to enhance the effects of the energy healing work that she does. She hopes that her work will help people to create a positive and fulfilling life for themselves, and achieve a higher level of personal empowerment.
Specialized Area
Emotionally Focused Therapy (EFT)
Aroma Therapy
Angel Protocol Treatment
Tarot Reading
Reiki
Education
M.D., University of South Florida
B.S. Molecular Biology, Princeton