"She took the leap and built her wings on the way down…"
— Anonymous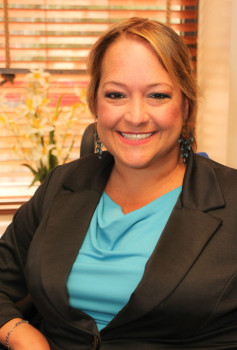 Rachael Haskell, PhD is a Licensed Clinical Social Worker, Published Children's Book Author, and owner of private practice, Resolution Today.
In her approximately 18 years of experience in this field, she has been a clinical director, rape crisis coordinator, quality improvement manager, Associate Professor, university instructor, consultant, child advocate and psychotherapist for youth and adults with a variety of issues.
She specializes in helping individuals experiencing anxiety, depressed mood, self-esteem difficulties, parenting issues, relationship problems, and job stress. Also survivors of trauma like sex trafficking, sudden loss, combat, family upheaval, natural disaster, abuse etc.
This work has given her the opportunity to appear on the Today Show as an expert on a high profile sexual abuse case, and to write a book series encouraging self-esteem for children who feel "different," (featuring her very charming Pomeranian Therapy Dog, Little Bear).
Rachael is a former board member of Sunrise, a domestic violence shelter, and has been published many times for research in this field, including a book chapter in Psychology of Trauma. Additionally, she has volunteered for many veterans and military families adjusting to civilian life through the Wounded Warrior Project and Give an Hour program.
Specialized Areas
Hypnotherapy
Accelerated Resolution Therapy®
Sports Psychology
Additional Areas of Practice
HAPI (Hypnosis Accelerated Processing Interventions)
Hypnotherapy
Accelerated Resolution Therapy®
Rapid Resolution Therapy®
EMDR® Therapy
Cognitive Behavioral Therapy
Education
PhD in Social Work, University of South Florida
MSW in Social Work, Rhode Island College
BA in Psychology, Rhode Island College