Live the life you love. Love the life you live. — Bob Marley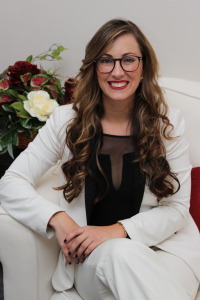 Dr. Yvonka De Ridder believes that everyone can and should take the reigns of their life and steer themselves toward a happier, more fulfilled future. After going through her own experience of burnout and mental exhaustion, Dr. De Ridder realized that it is easy to slip into a state of depression, anxiety, and ill mental and physical health. At that time, she decided to take control of her life and in the process, decided to dedicate herself to helping others do the same.
This realization lead to the creation of Loving Life Today — a holistic treatment facility focused on taking care of our entire being, not just the broken pieces. At Loving Life Today, Dr. De Ridder and her team of therapists, massage therapists, yoga instructors, and researchers provide holistic treatment plans that focus on all the major pillars of a happy life: mind, body, soul, love, and sex.
Before launching the renewed version of Loving Life Today, Dr. De Ridder operated a private practice where she worked with clients on couples counseling, sex therapy, clinical sexology, LGBT issues, grief and loss, adoption/fostering, cultural adjustment, and children/adolescent emotional and behavioral challenges. She is a board certified Clinical Sexologist with the American Board of Clinical Sexology and has her Ph.D. in Clinical Sexology from American Academy of Clinical Sexology.
Believing that life is here to be enjoyed, Dr. De Ridder is dedicated to enriching her life and the lives of those around her. She has extensive experience with foster children and adoptive families and is currently an adoption competency provider with the Administrative Services Organization (ASO). Open-minded and casual, Dr. De Ridder embraces any person willing to work to improve their well-being and is welcoming to every individual and family regardless of sexual orientation, ethnicity, race, and/or religious background. She wants all to feel comfortable, safe, and secure in the journey toward a brighter future.
As the CEO and founder of Loving Life Today, Dr. De Ridder works with clients but only in situations where client need is aligned with her specializations. Her primary focus is ensuring that Loving Life Today is living up to its philosophy of being a holistic body, mind, soul, love, and sex lifestyle recovery practice that enables clients to live their most happy and fulfilled life. Read more about Dr. De Ridder's spark of inspiration that lead to the creation of Loving Life Today.
Dr. De Ridder is a regular radio personality and frequently visits stations to talk about love, sex, and relationships. Follow her on Twitter for appearance dates and daily does of love.
Specialized Areas
Sex Therapy
Marriage/Couples Counseling
Life Coaching
Motivational Coaching
Education
Ph.D in Clinical Sexology, American Academy of Clinical Sexology
MS in Marriage and Family Therapy, Capella University
BA in Psychology, The University of Tampa