"Life is like a box of chocolates, you never know, what you're gonna get." – Forest Gump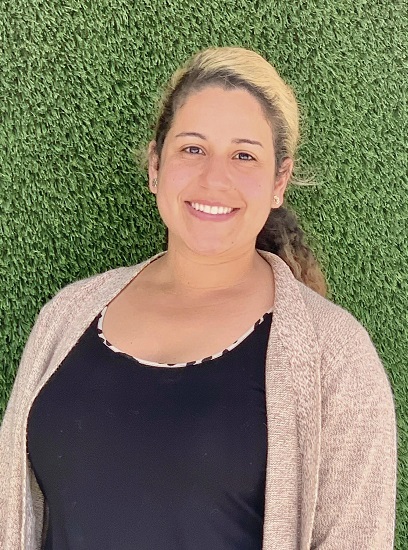 Raquel McCranie is a Registered Mental Health Counselor Intern who loves helping others become happier in their lives. She enjoys helping individuals tackle what they feel is dampening their flourishment and helping them see progress from the first time they attend a session to the last.
Raquel was inspired to work in mental health after seeing how powerful it is to have a support system that is there for you without any judgment. She first experienced all of this through nature and animals and saw that she could seek both her passion for helping others while also incorporating horses or dogs.
Raquel uses mindfulness-based techniques, cognitive-behavioral therapy, gestalt therapy, reality therapy, and solution-focused therapy to help people dealing with grief, anxiety, emotional distress, and trauma.
She has experience conducting individual and group sessions for adults dealing with comorbid diagnoses including substance use, bipolar disorders, depression, and anxiety. She also has experience conducting individual and group sessions for kids experiencing a variety of diagnoses including, but not limited to, adjustment disorders, PTSD, relational issues, personality disorders, depression, and anxiety.
Raquel is flexible in her treatment modalities and techniques. She tailors her approach to the person she is working with depending on their personality, wants, and needs. Bilingual, Raquel also offers her sessions in Spanish, allowing her to reach a broader population so people don't feel like there is no help out there for them.
In her free time, Raquel enjoys equestrian sports and showjumping, reading, playing soccer, and spending time with her family and children.
Specialized Areas
Grief
Anxiety
Emotional Distress/Trauma
Additional Areas of Practice 
Depression
Stress Reduction
Communication Skills
Motivational Interviewing
Education
MA in Rehabilitation and Mental Health Counseling, University of South Florida
BA in General Psychology with Minor in Communications, Carson-Newman University