"I accept what is, let go of what was, and have faith in what will be."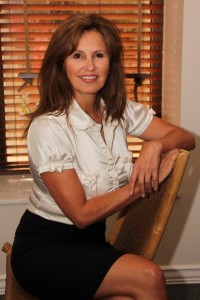 Yvonne Cloete saw that as a society, we were too connected to the left brain, focusing most of our energy on language, mathematics, and knowledge. We were also neglecting and ignoring the right side of the brain which is linked to the soul, the subconsciousness, and our spiritual reality.
So, Yvonne decided to dedicate her life to helping society break free of the constraints of the left brain — the mind, the ego, the consciousness, and our natural reality. Through her practices, she helps people educate and cultivate the right side of the brain.
Unlike the left brain, the right brain has no structures, systems, patterns, or time. It is a more fluid place where we can go into the soul and connect with our intuition.
Art, music, writing, and walking in nature are ways to tap into the right side of the brain, but Yvonne uses special training to develop deeper connections with this part of the brain. She is a Certified Solaris Energy Healer (Levels 1, 2 and 3) as well as a Holistic Energy Healer, Intuitive, Medium, Spiritual Teacher, Light-Worker, and Certified Hypnotherapist.
She uses this training to help people restore balance and meet their soul so they can find their true purpose, passions, and path in this life.
Yvonne is integral part of Loving Life Therapy and joined the team as the company's Chief Operating Officer.
Specialized Areas
Conversation with your Soul
Meeting your Guides and/or Loved-ones
Past Life Regression
Additional Areas of Practice
Spiritual Consulting
Energy Healing
Akashic Records
Chakra Clearing
Life Coaching
Dream Interpretation
Education
MS in Industrial Organizational Psychology (all but dissertation Ph.D.) – University of Phoenix