A furtive glance and your heart skips a beat. Excitement at seeing your partner and eye contact that makes your legs weak. That's love. 
Love, when it is starting to grow between two people, is powerful in that it permeates our every thought in the best possible way.
When time piles on a relationship, however, we can start to ask ourselves, "What is love?" — especially when we stop experiencing those things we had at the start of our relationship.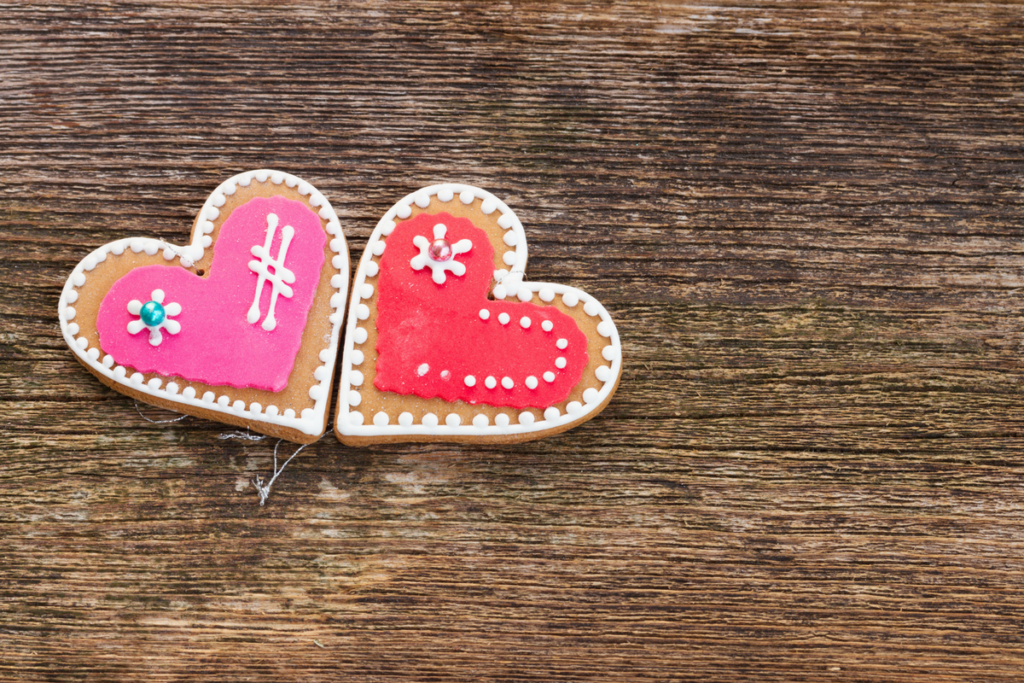 Love is more than those feelings we get in the beginning but it is not just hard work either.
It is only by finding the balance between the two that you can start getting more out of your relationship.
What is love?
There is an endless list of things which show what love looks like between two people and the following are some of the most important ones.
Love is work. First, let's tackle the point people in long term relationships always mention because love really does take work. You have to wake up every morning and choose to love your partner, even on those days when boredom can start to take over. You have to always keep the other person in mind when making important decisions and you must always remember that there is another person that you have to support, love, care for and perform a slew of things for out of love.
Love is resistant to urges. Real love includes resisting the urge to do things that could hurt your partner such as infidelity or acting selfishly by making decisions that could affect your life together without discussing them. However, it's also the ability to recognize that you both are human and that you do have innate parts of attraction and curiosity that will be there instinctively. Don't shame each other for this, it is best to explore and discuss why your attention may be drifting and how to bring yourselves back to each other.

Love is the little and the big things. Love is giving flowers just because and dining in style but it also includes leaving that last bit of milk for your love, being attentive of the little things and showing your gratitude for whatever they do. I like to refer to the notion of "relationship ethics".  Simple thoughtfulness can go a long way.

Love is treating your partner as you would treat an employer or stranger. Think about it, you are often polite and considerate when you are with someone you are not familiar with. Along the years, we can start to treat the one we love with too much familiarity and with little consideration but by keeping this point in mind, you can remember to be considerate even when many years have gone by. Same as when we are at work. If a problem arises, we schedule time to discuss it and find solutions, we have action plans and we follow through on them. We revisit the issue as needed until it's resolved productively. We do so with respect and patience. If we did half the things we do at work at home, we would be much more successful.

Love is empathic. What is love but an experience that enables you to hone your emotional intelligence skills, so that you can be more empathic towards the one you love. There is a lot of selflessness that goes into a loving relationship.

Love is being happy with yourself. A loving relationship means giving your all to your partner but that does not mean having your whole happiness depending on your love. This is a key element because if you don't love yourself enough, how can you expect anyone else to?
Love is respect. Love means being respectful towards yourself and also to your partner by treating them well and respecting their time, their work and them as their own person.
Love is not giving up on the other things you love. Unless what you love is damaging your relationship, then love should not mean giving up on what gives meaning to your life. You also shouldn't share every single thing as being your own individual self is important. However, being able to have shared experiences goes a long way.
Love is not jealous. Love should be free from the negative qualities that jealousy brings with it. Not only should you refrain from being jealous of your partner's relationships with others such as colleagues and family, but you should also not be jealous of your partner's success in life or professionally.
There are more things to answer the complex question, "What is love?"
Love comes with responsibility and a willingness to communicate. It is about riding the everyday and choosing not to play the wrong kind of games. Mostly, though, love is not a need but a want.
Love is not the same for everyone.
We are too different to box this question to one list. For some people, love means being given space, while for others, love means being given continual reassurance. Moreover, it is good to remember that we often love the way we want to be loved, a point that could help us understand our partner's actions better.
How to expand on love when it feels stagnant…
There are ways to bring your relationship back to those exciting early days, including:
Doing new things together (

Make a bucket list!)

Being more spontaneous

Removing gadgets during your alone time

Touching each other throughout the day with hugs, kissing and cuddling

Remembering the old times together
Finally, refrain from comparing your relationship to other couples online. Your relationship is unique and only by focusing on your love will you figure out what works best for you two and what brings most joy and satisfaction to your love life.
Need some help defining and resparking the love in your life? Find out how couples counseling can help you relight the fire.