Loving Life is proud to be a part of Yelp's 2015 Fit Club!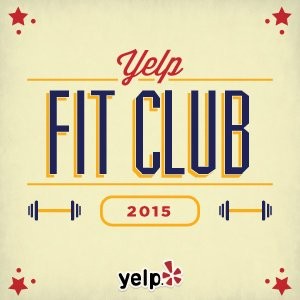 We will be hosting the kick-off event at our downtown location on Wednesday, February 11th with Fit Club – Yelp's Mind, Body, and Soul event.
Wine, Treats & Tips
Guests are invited to come enjoy wine and light appetizers while learning tips for improving mind, body, and soul. Our wellness team will be in-house to answer questions and educate our guests about how they can use yoga, massage, and meditation to uncover more balance and wellness in their lives.
Instagram Photo Scavenger Hunt
Guests are invited to participate in our Instagram Photo Scavenger Hunt throughout the night. Simply take a photo of each of the following items while at the event, share it on Instagram, and tag us @LovingLifeTampa. Those who collect all five and drop their card in the raffle bowl will be eligible for a chance to win one of our gift baskets!
Photo challenge items:
Yoga Mat
Hot Stone
Selfie with Inspirational Quote
Buddha
Selfie with Loving Life Team Member
Giveaways
Throughout the night, guests can fill up their gift bags with a variety of unique party gifts and have opportunities to win other prizes and gift certificates. We are giving away:
3 – Gift Baskets (of health and wellness goodies)
10 – $20 Off Massage Coupons
Free Gift Bags for All Attendees
PLUS, when you check-in to Loving Life on Yelp between 2/9-2/22, you will receive a Loving Life Wellness package for only $80 (regularly $160). Package includes:
30 Minute Destresser Massage with Foot Scrub
1 Therapeutic Yoga Session
30 Minute Mental & Emotional Wellness Assessment
Want to Attend Yelp Fit Club: Mind, Body & Soul?
The event is Wednesday, February 11th from 7pm-9pm at our Downtown location: 300 East Madison St., Suite 201.
The event is open to anyone with a Yelp Account (Yelp accounts are free). But make sure to RSVP right away. Capacity is limited and you don't want to miss it!
We Love to Throw a Party
Check out some of the photos from our last event or take a tour of our office so you know what to expect when you join us!