Chances are you've heard by now about the mosquito-borne Zika Virus causing concern around the globe. And while much of the concern is for women that are pregnant or hoping to become pregnant, it is still important to take precaution not to contract Zika, because it can be passed between people. In a select few cases, it can lead to development of Guillain-Barré syndrome (GBS) – an auto-immune disease causing nerve damage.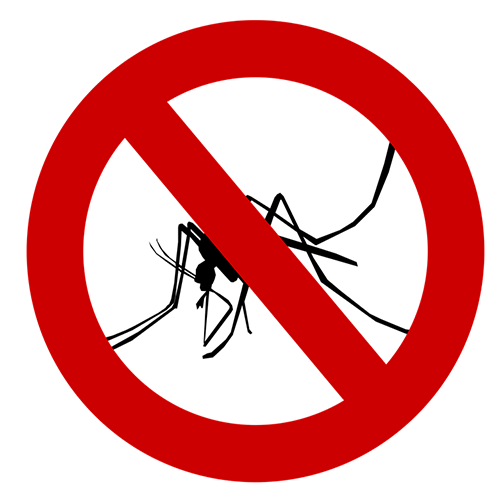 Effects of Zika
In mothers that have been infected with Zika, cases have been reported of babies being born with microcephaly and other debilitating brain defects. Microcephaly is a condition wherein a child's head size is much smaller than expected, due to a physically underdeveloped brain.
Additionally, a small number of cases have been reported wherein Zika-affected patients have developed GBS – a disease causing the immune system to attack nerve cells, which can ultimately lead to paralysis.
Affected Areas
According to the CDC, the highest Zika case counts in the US are located in New York, Florida, Texas and New Jersey (in that order). None of those cases, however, were locally acquired – meaning that the most important time to take precautions is while traveling abroad.
The CDC has issued Zika travel notices for the following countries (receive CDC updates about your destination by texting PLAN to 855-255-5606):
(Asia)
– Singapore
(The Caribbean)
– Anguilla; Antigua and Barbuda; Aruba; The Bahamas; Barbados; Bonaire; British Virgin Islands; Cayman Islands; Cuba; Curaçao; Dominica; Dominican Republic; Grenada; Guadeloupe; Haiti; Jamaica; Martinique; the Commonwealth of Puerto Rico, a US territory; Saba; Saint Barthelemy; Saint Lucia; Saint Martin; Saint Vincent and the Grenadines; Sint Eustatius; Sint Maarten; Trinidad and Tobago; Turks and Caicos Islands; US Virgin Islands
(Central America)
– Belize, Costa Rica, El Salvador, Guatemala, Honduras, Nicaragua, Panama
(The Pacific Islands)
– American Samoa, Fiji, Marshall Islands, Micronesia, New Caledonia, Papua New Guinea, Samoa, Tonga
(South America)
– Argentina, Bolivia, Brazil, Colombia, Ecuador, French Guiana, Guyana, Paraguay, Peru, Suriname, Venezuela
(Additional)
– Mexico, Cape Verde
Precaution and Prevention
The large part of avoiding Zika is preventing mosquito bites. Apart from the normal precautions you would take to deter mosquitos, the only other precaution is interaction with people who might have already contracted Zika. The virus can be passed through sexual activity, so advise physical partners to practice Zika safety as well.
Bite-prevention tips:
– Use insect repellent – ideal and easy-to-find brands that work are Off!, Cutter and Repel. Be sure to read the instructions, apply thoroughly and re-apply as needed over time
– Wear long clothing when possible – in some states it can be too hot, especially since mosquitos bite day and night. But when possible, keep long sleeves and pants on yourself and your children to prevent bites
– Secure your home – keep screens in the windows and repair any cracks or holes mosquitos could slip through. Also be sure to overturn any standing water in or around your home where mosquitos might lay eggs
Lastly, keep an eye on the news about outbreaks and prevention at home and abroad. If you are concerned that you may have already contracted the virus, or want to double-check for the sake of pregnancy, your family healthcare provider can order blood tests that will identify its presence or absence.
For any other questions, call us here! Our goal is health for your whole body.